Winter can be long, dark and cold, but have you ever thought about embracing the Scandinavian concept of 'hygge'?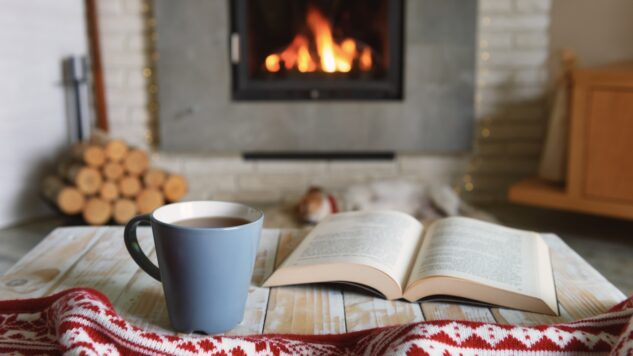 We've asked Sandie Fjeld, who works in the Human Resources department at the UK Civil Aviation Authority, which oversees the ATOL scheme, to share some top tips on how to bring a little winter wellbeing into our lives.
What is hygge?
Winter can be a very different experience depending on where in the world you are. In the Nordics there is a shared experience and almost an unspoken 'feel good' that everyone has heard about and experienced.
'Hygge' has been introduced to the wider world by people that have travelled to the Nordic countries – it is a word for the feeling you get, or the experience that you have, when in a state of content, enjoying the moment or time spent.
You can experience it alone or with others, and it is very important for us as it increases wellbeing and helps us cope with wintertime challenges of fewer daylight hours.
Hygge is by no means something that only takes place when done in a Scandinavian country.
It is, in fact, something that we all do even if we are not aware of it. Hygge is a feeling of wellbeing.
It can be when you have friends and family over, or you go to their house for a card or board game, or to help with something that needs doing, or you cook together and connect over the shared work, play and conversations often not had in a public setting.
Hygge can be many different things to different people, so this is by no means a one size fits all description.
Sitting down to write this, I look around to see what I have that makes me enjoy doing this.
I have a large scented hot chocolate and cream candle burning. I have my slippers on, a woollen sweater, a cup of my favourite tea, a book and classical radio playing in the background.
These things make me feel good, and it creates a 'hygge' atmosphere. I have set the scene, and it inspires me to do what I need to do – in this case, write this article.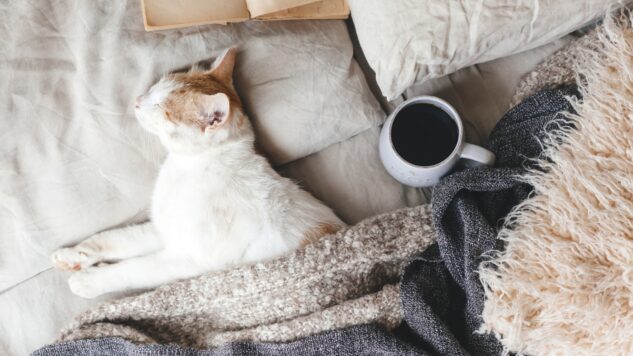 Enjoying the outside world
When the cold, wet, frozen dark days draw in, there are things that, as a Scandinavian, we do to make little moments of light, warmth and a sense of happiness come into our lives.
Most Scandinavians enjoy the outside world because coming home is the greatest feeling after facing the elements – which could be freezing rain, wind, and quite possibly, snow.
Have you ever noticed how you may not feel like going out because it looks cold, and you feel cold even when inside?
Try going outside for a quick walk. It can be a short one around the neighbourhood, or a longer walk to a green area near you. When you come back, you will find that your home suddenly doesn't feel so cold.
This is part of what makes us Scandinavians enjoy coming back home. It is now feeling warm and toasty…even without us having put the heating up (we don't like spending money if we don't have to).
We have a saying: there is no such thing as bad weather, it is poor planning and dressing. With that in mind, we don't mind people stopping by for an unscheduled visit. It's great to have a break in what we were doing and seeing people that we would not have seen otherwise.
Nature has a way of forcing us to slow down and accept that there are things we cannot change. So many families will gear up on the weekend to go for walks in nature, or down to the beach to look for amber that washes ashore in windy weather, and hikes in the countryside.
We do this to get fresh air, be physically active, interact with our parents, children and meet new people. We pack a backpack with a few things, but it is mostly for carrying any layers.
A backpack is found in all Scandinavian houses, along with lined wellies, several hiking boots and fisherman level raincoats and trousers – not to forget the woollen sweaters and long underpants. (I know the images you're having… it's not that bad.)  But to go outside is something we do all year around.
We will bring a thermos for a hot drink along with an orange and some chocolate to share called Kvicklunch, which is like a KitKat.
Venturing outside will often lead to a spontaneous visit to family, friends, or neighbours on the way home.
We only stop long enough to not be encroaching on meals, but when doing so, there is usually tea, coffee or even hot chocolate and a cookie or similar offered.
Before leaving, as a Scandinavian, we usually help clean up and tidy away so that we leave our family and friends with the wish to do this again.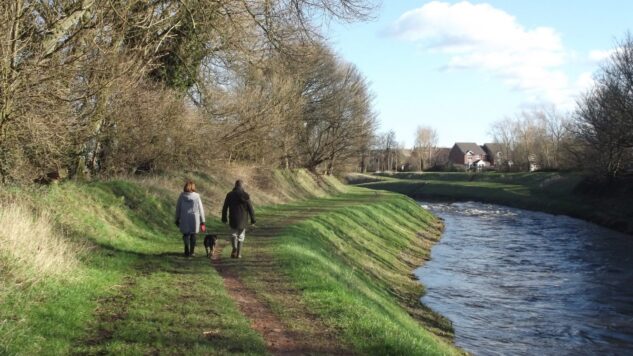 Hygge at home
Coming home to your own house after a walk can give you the sense of wellbeing when you meet the warmth and familiar smell of your home.
Lighting a few candles or tealights and popping on the kettle, setting a few treats on a plate, and then getting onto the sofa with your tray, the kids, your partner or if alone, a book, movie, or the phone to call your friend, mum, or dad to say hi – this is also hygge.
When at home in our homes, we love our tea lights, slippers, thick socks, dimmable lights, blankets, sheepskin… (I know, but most Scandinavians are given a sheepskin at birth, and we just seem to find a use for it as we go through life).
Anyone that has ever been to IKEA will have seen the vast selection of tea light holders that seem to change with seasons but never ever go away.
This may hail back to Viking times, when the 'place to be' was around the fire. It was where stories were told and connections, interactions, falling in love and ideas began.
We bake everything from Komler to Æbleskiver… (made famous on the British Bake Off by Sandy Toksvig).
Food is a comfort, and it is a necessity to be able to take on our lives. So, when it is cold, we do eat more comfort foods than in the summer, where foods are lean and very green.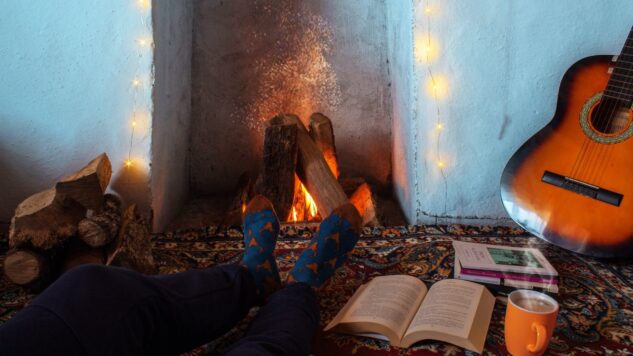 So, let's get a walk, a chat, a hug, a joke, a smile, some tealights, hot drinks and a good meal in this winter.
---
View more news