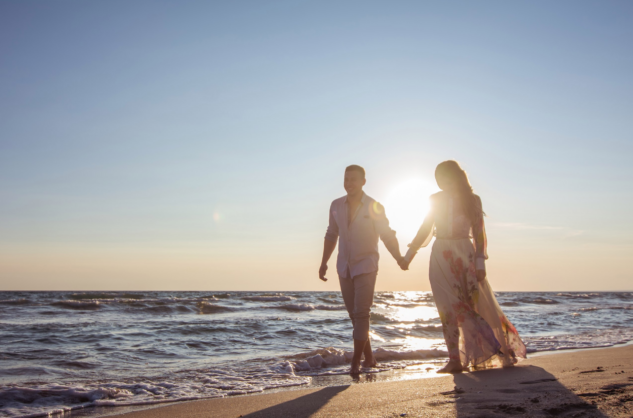 There is always something amazing about travelling with that special person you're heads over heels in love with.
Luckily for us, the world is packed with romantic places that can steal your heart this Valentine's Day. Here are our four spots destined to take your breath away and make your heart beat just a little quicker.
Don't forget to check your booking is financially protected by ATOL, consider paying by credit card and take out travel insurance to make sure there is no heartache after you have booked your romantic getaway.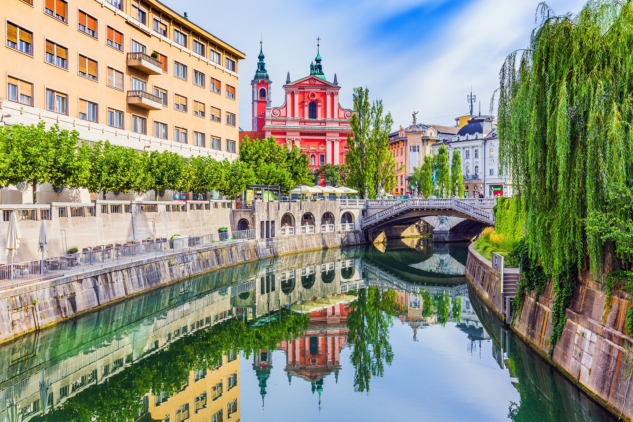 Slovenia
It is no wonder Slovenia has built an entire tourist industry off love. After all, it is the only country in the world with 'love' in its name and uses the slogan 'IfeelsLOVEnia'.
With its central location, Slovenia blends the best of Western and Eastern Europe: Italian-influenced food and art, Germanic efficiency and a beautiful landscape that features mountains, rivers and lakes.
The picturesque capital city, Ljubljana, is loosely translated as 'beloved'. This comes as no surprise as it offers narrow streets and grand architecture made for strolling hand in hand – the nearby Lake Bled is also well worth a visit.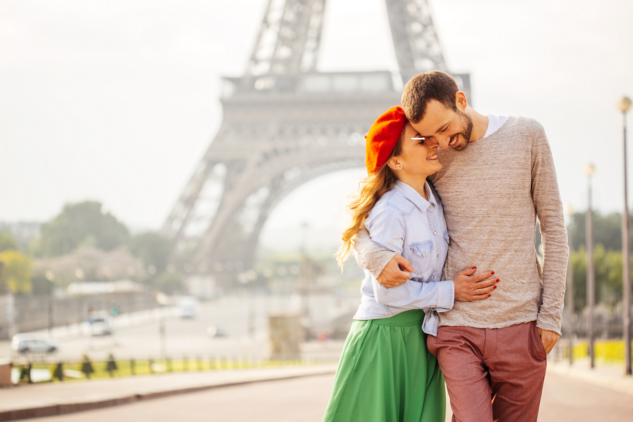 Paris, France
When it comes to a romantic city break it's hard not to have all eyes on Paris, a city almost synonymous with romance. It is such a buzzing city with something for couples of all ages, so it is little surprise so many romantics enjoy the ambience and energy of this amazing destination.
You can spend your days exploring the many iconic love-drenched landmarks—from the famous Eiffel Tower and Arc de Triomphe to the Louvre or Pont des Arts bridge outside of Notre Dame (sadly now without its famous love locks). The to-do-list of things to see in Paris is a labour of love in itself.
Strolling along the Champs-Elysees or along by the Seine, or taking a moonlit cruise across its waters, and dining at a candlelit table at one of the city's famous bistros all make for an incredible day of l'amour dans Paris.
Venice, Italy
There's a reason actor George Clooney chose to marry his bride in this iconic Italian city. The hidden bridges, cobblestoned alleyways, and of course the legendary canals, are ideal for getting lost with a partner.
Skip the summer, when crowds steal much of Venice's romance and come in winter instead – the city becomes very quiet, and you'll get most of the big-ticket sites all to yourself.
To crank up the romance even more, grab a ride on the Venice-Simplon Orient Express, one of the most lavish train journeys in the world, guaranteed to whisk you back to the golden age of travel.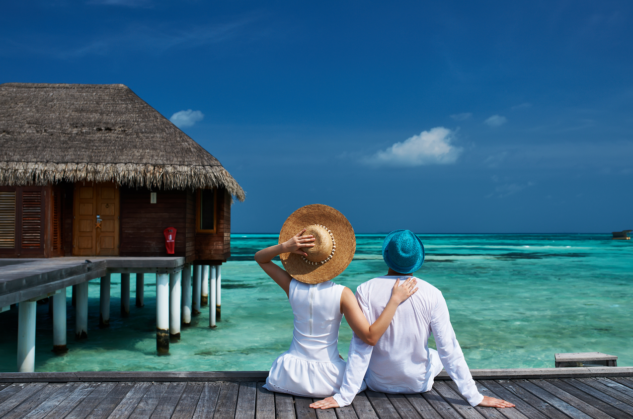 Maldives
This luxurious destination in the Indian Ocean has a unique landscape, with 26 circular micro islands woven together, just twice the size of Washington DC.
In addition to some of the most impressive beaches in the world, snorkelling duos will enjoy exploring reefs and sea life of every shape and size.
But it is the overwater bungalows where the Maldives really shines, with an expansive balcony and transparent floors that allow the sea to literally light up your room.
If you have ever fallen in love on a getaway or know other romantic destinations we've missed, let us know via our Twitter, Instagram and Facebook pages.
---
View more news