With the school holidays finally here, we have some top travel tips to ensure holidaymakers have a safe, secure, and memorable vacation.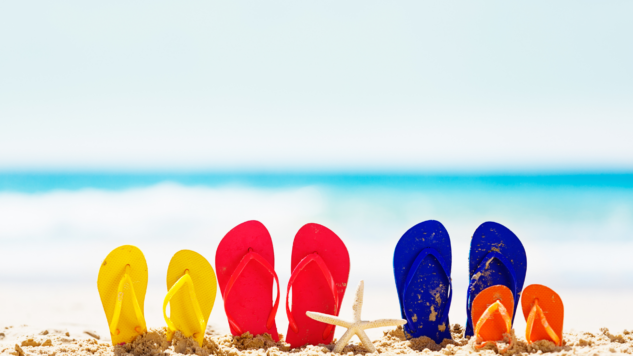 As the UK's leading holiday financial protection scheme, we know planning a summer holiday can be an exciting and sometimes overwhelming experience but planning ahead can help to make sure your overseas trip goes with a swing.
Some things to think about when booking your next trip:
If you are planning a package trip make sure it is ATOL-protected
Look for the ATOL logo when booking your holiday and check your travel company holds a current license by using our Check for ATOL tool. When you book an ATOL protected trip, you will receive an ATOL Certificate as soon as a payment is made, even if it is just for a deposit. If you can, pay by credit card as this may offer you increased protection.
Research and plan in advance
Take time to research your destination, including local customs, culture, and attractions. Create an itinerary and make reservations for popular activities, excursions, and dining options before you go to avoid disappointment. When purchasing goods, consider using a foreign transaction free fee card and paying in the local currency as it can be cheaper.
Check travel requirements
Stay updated on the latest travel requirements, including passport validity, visas, and entry restrictions using the Foreign, Commonwealth and Development Office website. Make sure you have the necessary documents and meet the health and safety requirements of your destination. Don't forget to make a copy of your passport and keep it somewhere safe.
Purchase travel insurance
Protect yourself and those you are travelling with by investing in comprehensive travel insurance, ideally as soon as you book. It can provide coverage for medical emergencies, trip cancellations, lost baggage, and other unforeseen circumstances. It is important to view the terms and conditions of your policy, so you know what is and isn't covered.
Pack smart and light
Consider the weather, activities, and local customs at your destination when packing. Make a checklist and pack essentials such as comfortable clothing, toiletries, medications, phone chargers and travel adapters in hand luggage. Avoid overpacking to minimize stress and excess baggage fees.
Stay connected and informed
Keep your loved ones informed about your travel plans and share important contact details, especially if you are doing a 'solo vacation'. Stay connected by having a mobile data plan or utilizing Wi-Fi hotspots to access maps, translations, and emergency information. Some services allow you to download a copy of the map onto your phone to lower the roaming charges.
Stay vigilant
Everyone wants to switch off when they are on holiday, but be mindful  of your surroundings, especially in crowded tourist areas. Keep your belongings secure by keeping any valuables out of sight and be wary of scams or potential risks. If it sounds too good to be true, it probably is.
Just doing a bit of planning may make your life just a less bit easier – check out some of our other blogs for further travel tips.
---
View more news